As part of my own self-education on 3D printing I designed and built following two kinds of 3D printers (and since December 2020 three additional designs in draft-stage):
I designed and built Ashtar K and Ashtar C using OpenSCAD in a strictly parametric manner and optimized it so I could use a single beam length to compose the 3d printers: 500mm 2020 aluminium profile.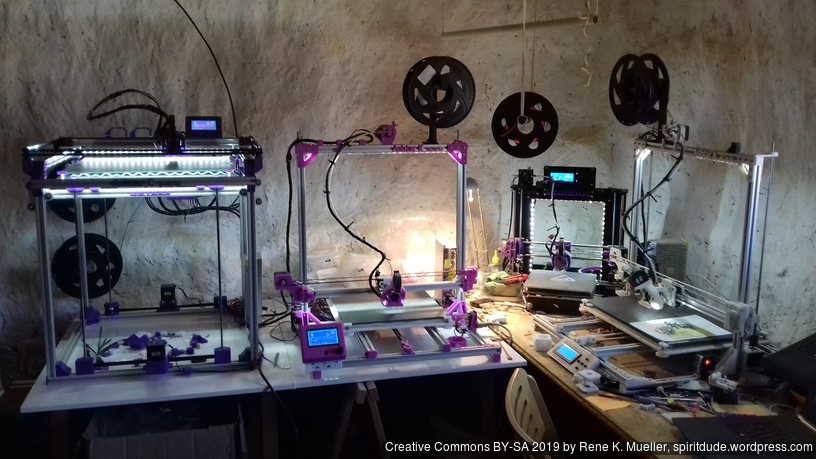 Back in February 2018 I bought the CTC DIY I3 Pro B and began later to design Ashtar K, and printed the first parts with the CTC for the Ashtar K 1. A few weeks later Ashtar K 1 and CTC printed parts for the Ashtar K 2. In fall of 2018 I began to design Ashtar C, and printed parts with CTC and Ashtar K 1+2. In February 2019 Ashtar C 1 was functional and printing.
The principle to print parts with 3D printer for another 3D Printer is called RepRap: Replicating Rapid-prototyper.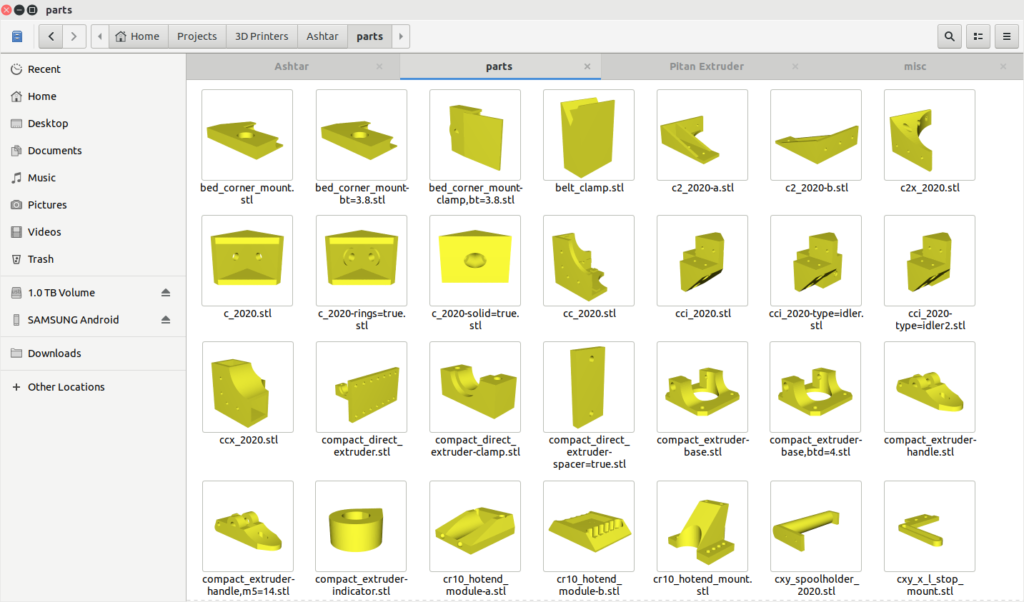 Drafts
In December 2020 I started with two three new designs:
Transformations
As I work with 500mm T-slot and V-slot 2020 alu profiles I can easily transform between: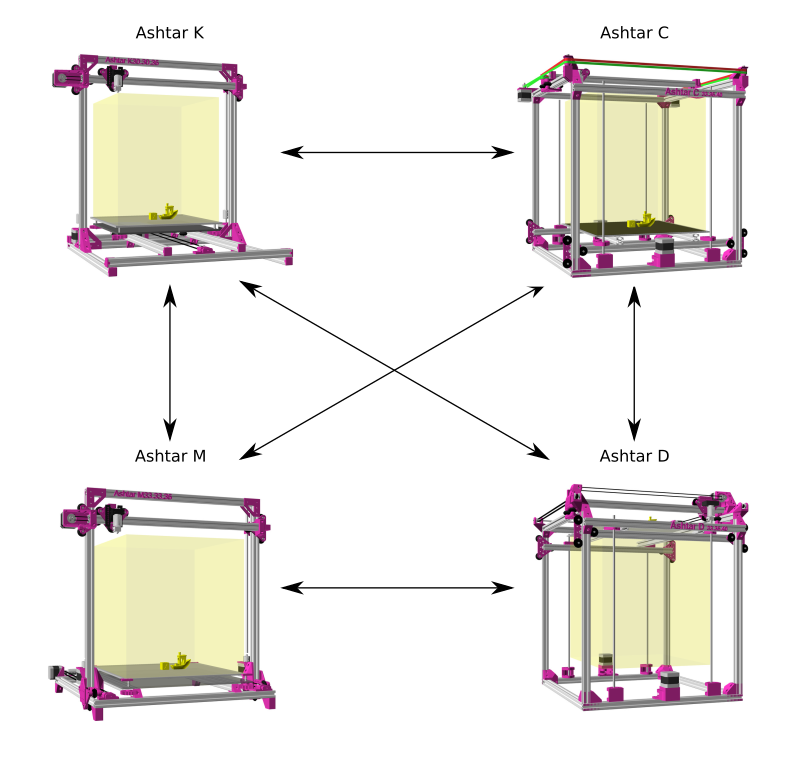 Footnotes:
Alternatively V-Slot beams can be replace with linear guides + T-Slot for higher precision.
So with 3x V-slot and 14x V- or T-Slot 2020 500mm following of the Ashtar Series such as K, C, M or D can be implemented, as I intended from the very start with Ashtar K in 2018 to go for uni-length 2020 alu profiles – now it pays off.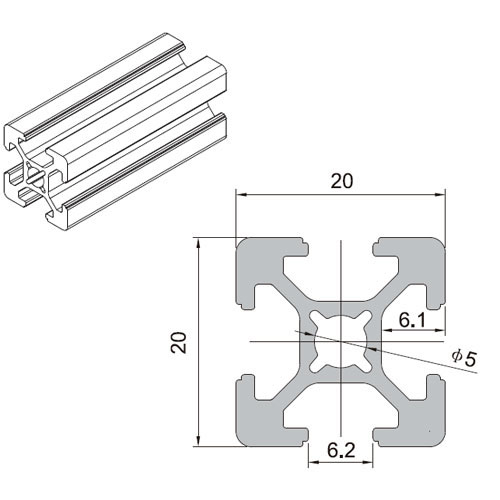 Continue with:
or with
That's it.